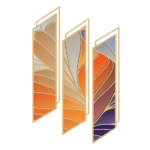 Website HRMG
ABOUT THE POSITION
HRMG is seeking a driven, goal-oriented Account Executive to join our sales department and help foster the growth and development of our agency. In this role, you will assist our Business Development team in the acquisition and management of projects and productions and act as a liaison between our agency and your respective accounts. The Account Executive's mission will be to cultivate internal and external client relationships and ensure that every project drives our clients' core purpose. Ideal candidates will possess a good personality, excellent written and verbal communication skills and the ability to multi-task in a deadline-driven environment.
RESPONSIBILITIES
Meet with clients to discuss and identify project requirements
Work with members of our team to develop strategies that meet the client's goals and budget
Assist with the preparation and presentation of strategy, tactical plan and project specs to clients
Serve as a key liaison between the client and Hi-Res Creative by maintaining regular contact with both to ensure both communication and project management remains on track
Participate in negotiations with clients regarding project details and specifications as needed
Present all creative work to clients for approval or modification
Maintain working knowledge of current market conditions, competitors and solutions and services Hi-Res Creative should provide
Identify opportunities for campaigns, services and distribution channels that foster an increase in client relationships
Handle budgets, manage costs and invoice clients for work rendered
Write and maintain a log of detailed project/client reports
Monitor the effectiveness of campaigns
Undertake administrative tasks as needed
Arrange and attend meetings with existing and potential clients
Assist creative team and agency staff with pitches to gain business for the agency
PREFERRED QUALIFICATIONS
Demonstrated relationships within the industry/community
Self-motivated with a compelling selling style and great personality
Ability to juggle multiple projects, prioritizing as needed
Outstanding organizational skills
Excellent written and verbal communication skills
Knowledge and experience with web development and design
REQUIRED
Current résumé
APPLY
Please send a cover letter and résumé via the form below.