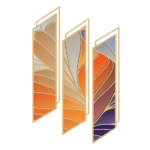 Website HRMG
ABOUT THE POSITION
As a Content/Social Media Writer, you will help our creative team produce original, engaging content for clients and the business at large. We are looking for savvy communicators who have a way with words to help us distribute information and tell stories across a variety of platforms. From writing full-length articles to creating advertising copy to building and growing audiences on social media, you will gain real experience in the weekly planning and production of various types of content for a full-service agency. Ideal candidates should have strong writing and editing skills, some experience with customer service and excellent editorial judgment.
RESPONSIBILITIES
Creating, developing and implementing creative and promotional copy for Hi-Res Creative and our clients
Keeping your finger on the pulse of what online users want to read and see
Upholding the integrity and originality of all content that is being produced
Researching and writing feature articles that are in line with Hi-Res Creative's branding directives
Creating and monitoring posts on a variety of social media channels including Facebook, Pinterest, LinkedIn and Instagram
Responding to followers' comments and questions on social media in a timely manner
Producing taglines, captions, advertising copy and promotional copy as needed
Assisting with the creation and production of digital and print marketing materials
Contributing innovative ideas to help pave the way for our growing agency by staying abreast of new trends, movements and technologies
Being a team player who takes initiative and always meets deadlines ahead of time
Assist with presentations for new business pitches and/or client reporting
PREFERRED QUALIFICATIONS
Current major in communications/journalism/PR/marketing or related field
Basic ability to manage content on WordPress is helpful
Experience with photography, video editing or graphic design a plus
Ability to juggle multiple projects, prioritizing as needed
Outstanding organizational skills
Excellent written and verbal communication skills
Knowledge and experience with AP stylebook
REQUIRED
Current résumé
Applicants will be given a short writing exercise after the interview
APPLY
Please send résumé along with a link to your writing/content portfolio (if applicable).