Austin's Communication Station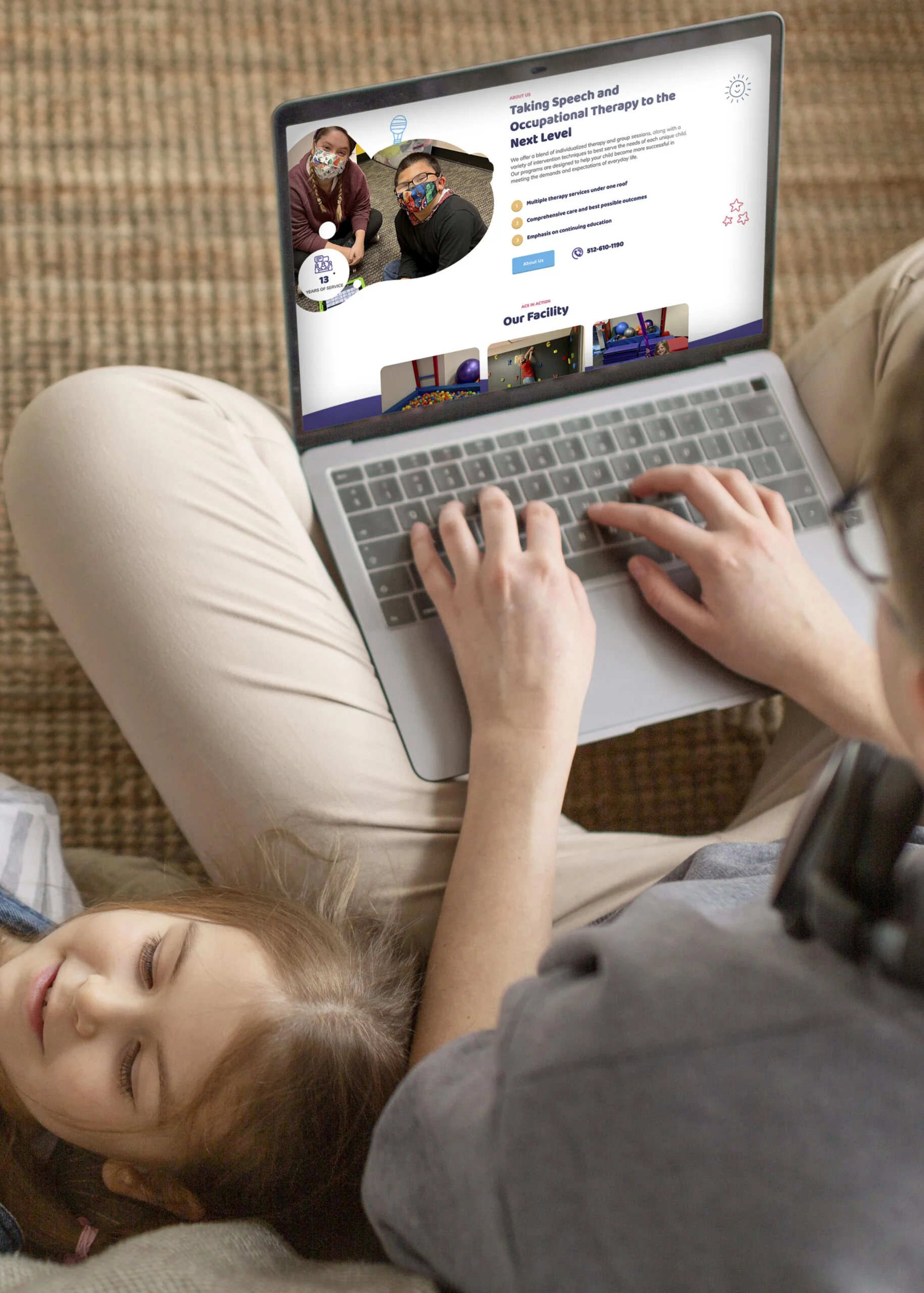 Client Overview
Austin's Communication Station (ACS) is a privately owned pediatric clinic located in Austin, Texas. Established in 2009, the Pediatric Speech, Social, and Occupational Therapy clinic treats children ages 1-21, emphasizing therapy in a fun and family-friendly environment. ACS offers a variety of intervention techniques and therapy methods with a specialty focus on communication delays and disorders, including parent training, one-on-one therapy, and group sessions. The facility features over 6000 sq feet of kid-friendly space, including therapy gyms, rock walls, ball pits, and more sensory-friendly areas.
Responsive Website Design
ACS owner and clinic founder Amy Bartlet came to HRMG for help with their original website. Built when the clinic first opened 13 years ago using Microsoft FrontPage, the website did not accurately represent the current organization or its services and was difficult to maintain on software that was no longer supported. In addition, the site was not mobile friendly due to its age. Although the original site provided an abundance of information, poor formatting and very basic navigation made it easy to get lost when looking for service details. Irrelevant and improperly formatted content combined with an outdated web design typically determines lower search engine rankings, making it increasingly difficult to be found by potential clients.
HRMG accepted the challenge, within budget, to overhaul the website presence by working closely with the client's team to update website copywriting, photographs, and the company's online presence. In a market as substantial and competitive as Austin, Texas, it was important to make certain their website was utilized as an effective marketing tool while also providing a user friendly experience to visitors. HRMG achieved this by creating streamlined pages with clearly defined, easy to use navigation and structured sections with deliberately curated copy. Following white hat SEO techniques, the updated and optimized website content provides relevant answers to parents searching for these therapies.  High resolution photos taken by HRMG founder Jonathan Swindle onsite elevate the final design and assist in promoting the extensive facility. 
Technical Features
Given the intense competition in a market like Austin, Texas, the new ACS Kids website required the latest technologies. Fortunately, every website built and hosted by HRMG utilizes LiteSpeed, the fastest WordPress stack commercially available. This software enables speedy mobile-friendly websites with high-quality images, retina graphics, and exceptional security.
The HRMG team enjoyed the opportunity to collaborate with Austin's Communication Station for this project and looks forward to their continued success. If your organization is in need of assistance with revitalizing an older website or modern marketing tactics to reach your audience, connect with us to see what HRMG can do for you.