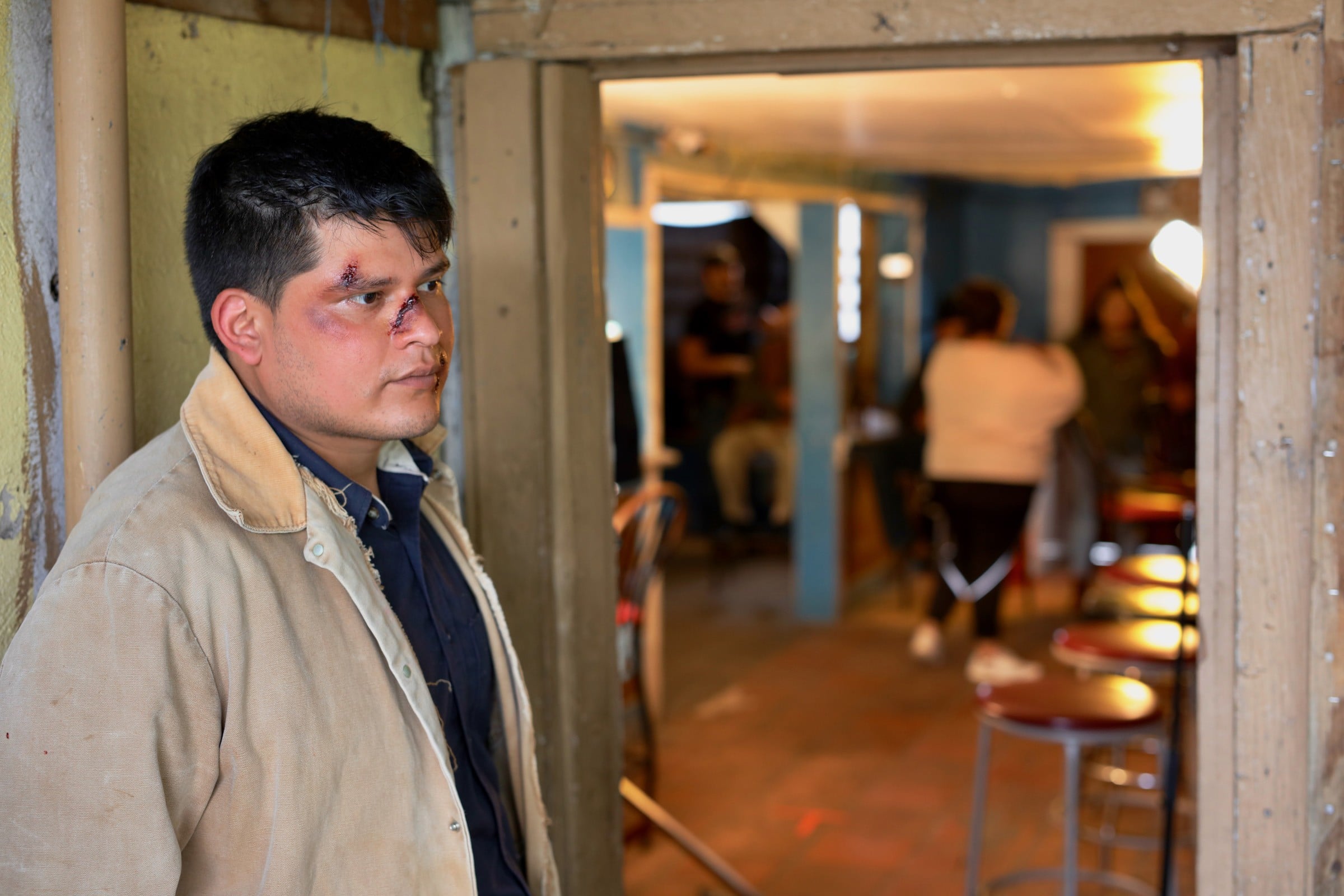 Behind the Scenes Photography
On the set of 'El Poeta'
HRMG was proud to be part of the production team for El Poeta, an independent short film produced in association with Pomegranate Studios and PRODUCE®️. El Poeta was filmed entirely in Corpus Christi using local businesses, filmmakers, actors, and TAMUCC and Del Mar College Alumni and undergrads. 
"As most films tend to misrepresent the Mexican and Latino communities in American Cinema, El Poeta derives from the need to take hold of our own narratives," says Taylor Carmona, Producer, Director, Writer, and Editor for El Poeta. 
Set during the 1960s, El Poeta is based on true events from the life of Reyes Rivera, about two Mexican-American men, from South Texas, who find catharsis through reading poetry and literature. The film was created by Carmona as a tribute to her grandfather and the untold stories of the Chicano communities present today throughout the U.S.
Executive producer, Jonathan Swindle, of HRMG, was integral in all stages of filmmaking from pre- to post-production. From securing funding to offering photography services, HRMG provided the necessary networking opportunities and behind the scenes support that allowed for a more elevated production. 
HRMG is the parent company of Pomegranate Studios and seeks to promote commercial and independent film production from Texas to the rest of the world. Currently, El Poeta is in the film festival circuit and will be having its world premiere at the 10th annual Oaxaca FilmFest in Oaxaca, Mexico.