L.E. Ramey Golf Course Logo Design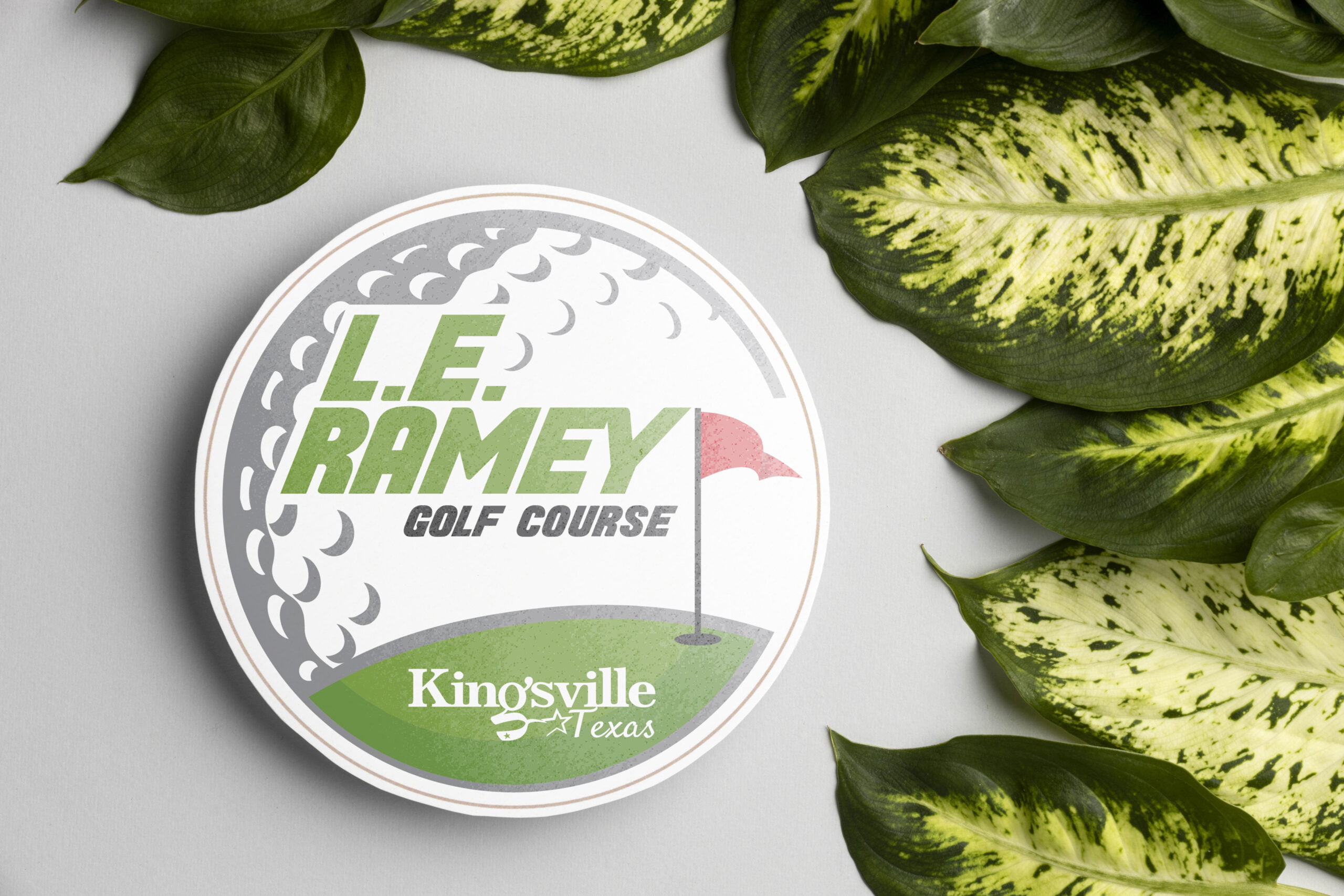 Golf Course Client Overview
Located in Kingsville, Texas, right outside the Naval Air Station, the L.E. Ramey Golf Course was built in 1967, designed with tree-lined fairways and large greens. The 18 hole public golf course features 6,995 yards and was named after Kingsville doctor and avid golfer Lindell Ramey, who petitioned the U.S. Government for acres of land located south of the Kingsville Naval Air Base. With a surplus of available land, the United States Government donated 533 acres to Kleberg County for recreational use. The facility includes a driving range, practice green, snack bar, and dining area.
Logo Design & Branding
Having recently moved into the possession of the municipality, the golf course is undergoing investments in new fairways and various improvements. In addition to these initiatives, the City requested logo concepts from HRMG as part of their ongoing efforts to upgrade the course. With visitors from across the United States as well as regularly hosting tournaments, an inviting and well designed logo was needed to help build trust and leave a positive lasting impression. 
As a native to the area and having played on the course as a child, it was a tremendous honor to have the privilege of taking on this project. Three concept logos were designed by 2 designers after doing initial research on the course and national golf course branding. Ultimately, the logo Joshua Horowitz sketched and Stephen Gregg illustrated was selected. The design was carefully split into two versions, with one style created for screen print reproduction and another ready for embroidery and single color applications. The iconic Kingsville, Texas produced by the city in the late 80s also accompanies the design.
The HRMG team is thrilled to be part of the process in revitalizing the image of a classic attraction in the local community. If your business could use a helping hand to grow, HRMG offers multiple packages and a wide array of services to cater to your specific needs. Contact us for a consultation to see what HRMG can do for you.