[youtube id="Uqrg9sK9ie0″]
A video we produced for the Generation Texas campaign in the Coastal Bend.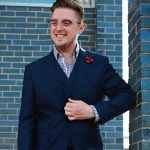 Author:

Jonathan Swindle https://www.hrmg.agency

As founder and president of HRMG, Jonathan is responsible for maintaining daily operations, serving as lead project manager and managing client relations. His experience extends from executive leadership, photography, videography, web design and development and interactive media.
Related posts