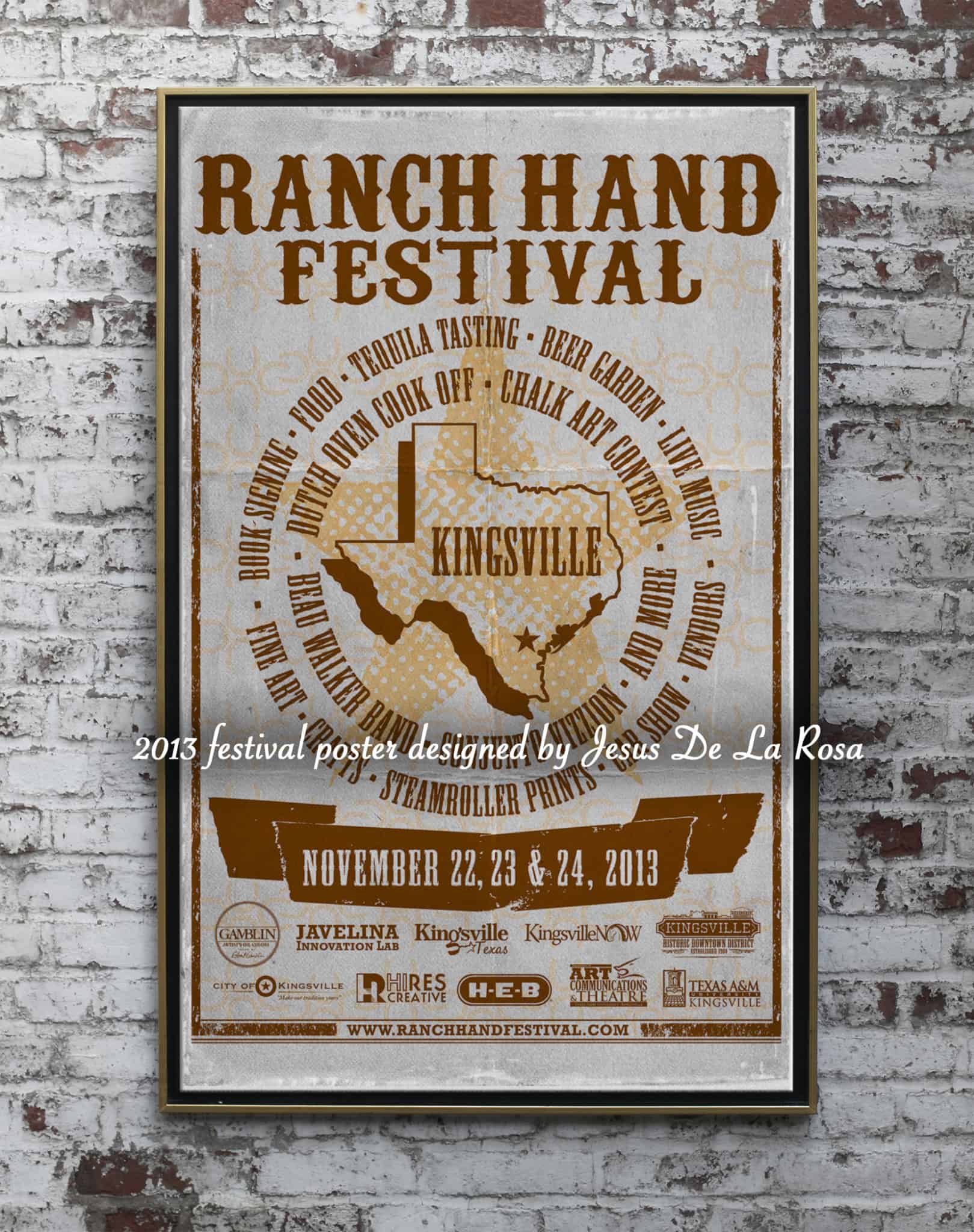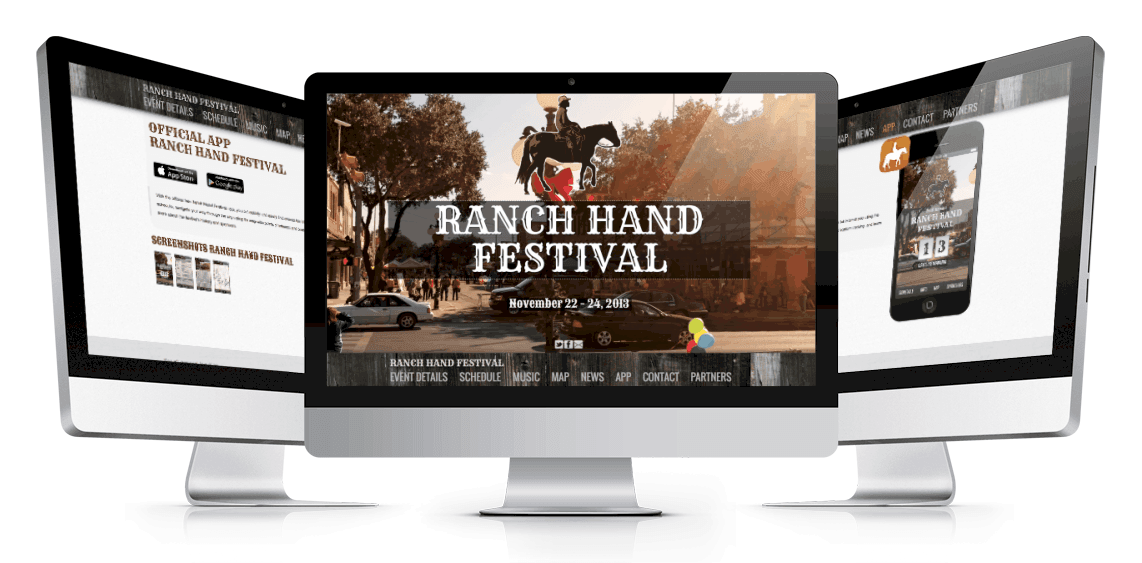 Client:
Ranch Hand Festival
Task:
Website, Mobile App, Social Media Campaign
Executives:
Jonathan Swindle, David Brown, Robert Moses, Marco Carbajal
Ranch Hand Festival Website & Mobile App
Having a working relationship with the City of Kingsville's Visitor's Center and Office of Tourism, Hi-Res Creative was active in the planning and execution of the city's annual Ranch Hand Festival celebration. Working closely with festival organizers, our team was deeded with helping to organize the event as well as maintain productive relations with vendors and sponsors. As one of the largest events our team has had the pleasure of working on, the Ranch Hand Festival was a fantastic success and is poised to become one of the largest events in the area.
Our creative and technical skills came in handy as well as we helped to develop a one page parallax website for the event that showcased a range of features including event details and a complete schedule, an interactive map of the event's location and venues, a mobile app for both iOS and Android with geographic location support, as schedule and photographs of the previous year's event. In addition, our team was also responsible for promoting the event and its highlights on social media as managers of the event's Facebook page, as well as through press releases for both the public and the local news media. The 2013 festival poster was designed by Jesus De La Rosa.