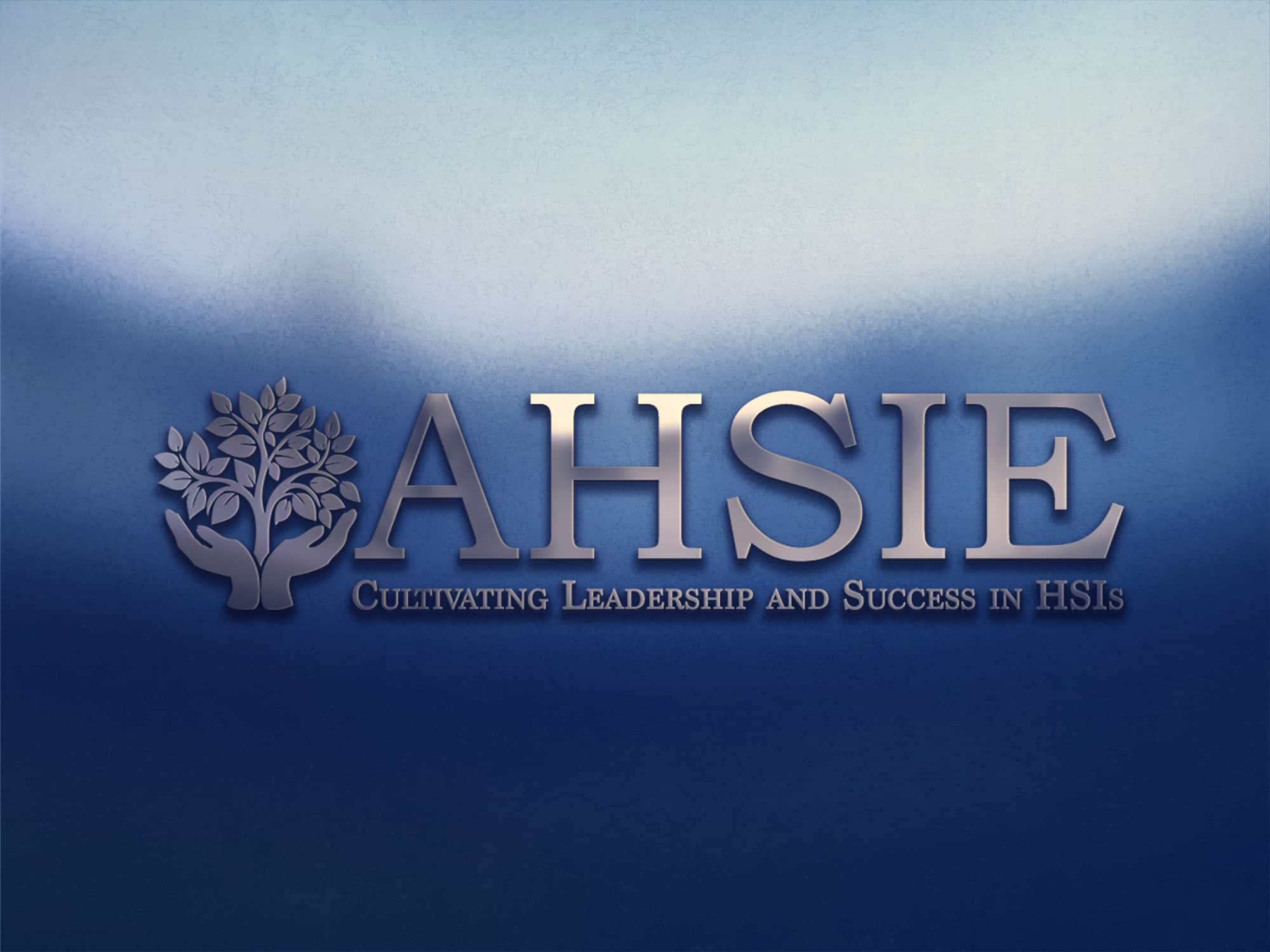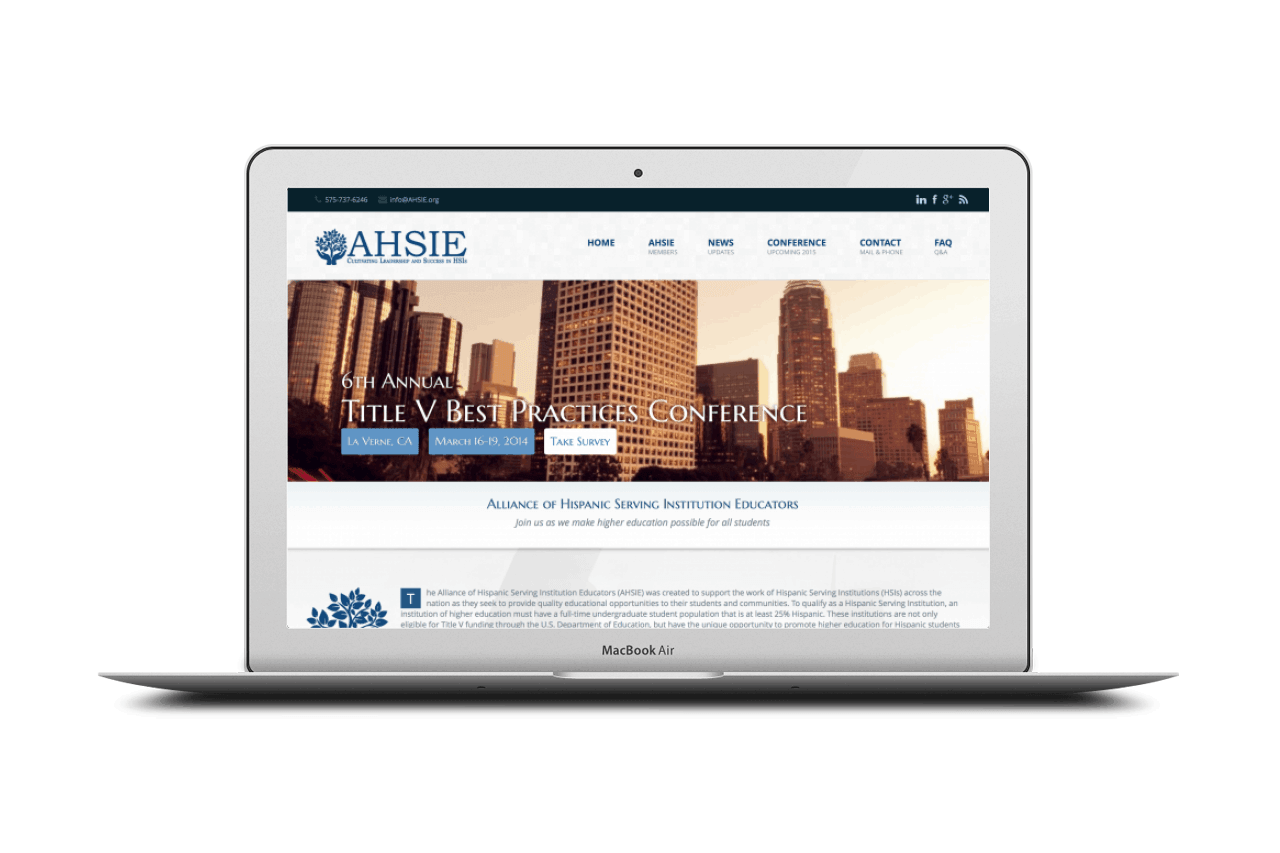 Client:
Alliance of Hispanic Serving Institute of Educators
Task:
Website Development
Executives:
Jonathan Swindle, Marco Carbajal
AHSIE Website & Conference System
As one of Hi-Res Creative's most high profile projects, the Alliance of Hispanic Serving Institution Educators (AHSIE) website design was unique in that the main purpose of the website was to not only serve as the organization's main hub of information, but to also allow members to pay and register for attending AHSIE's annual national conference. As such, our team began brainstorming on how to present organized content that would improve communication with members across the country as well as provide technical aspects that would allow for payment transfers as well interactive items to engage users.
The finished website includes a strong content marketing strategy with a targeted call to action to attract new members, a conference registration system with options for PayPal, purchase orders, invoicing, and more, technical support for council elections, nominations, polls and surveys, two article post types, responsive design with support for Google Maps, responsive administration features for website updates on the go, a full FAQ system and a council directory complete with pop-out biographies. Each of our website projects are also built using the latest versions of jQuery, CSS and HTML and utilize WordPress for customized login portals that improve overall security.