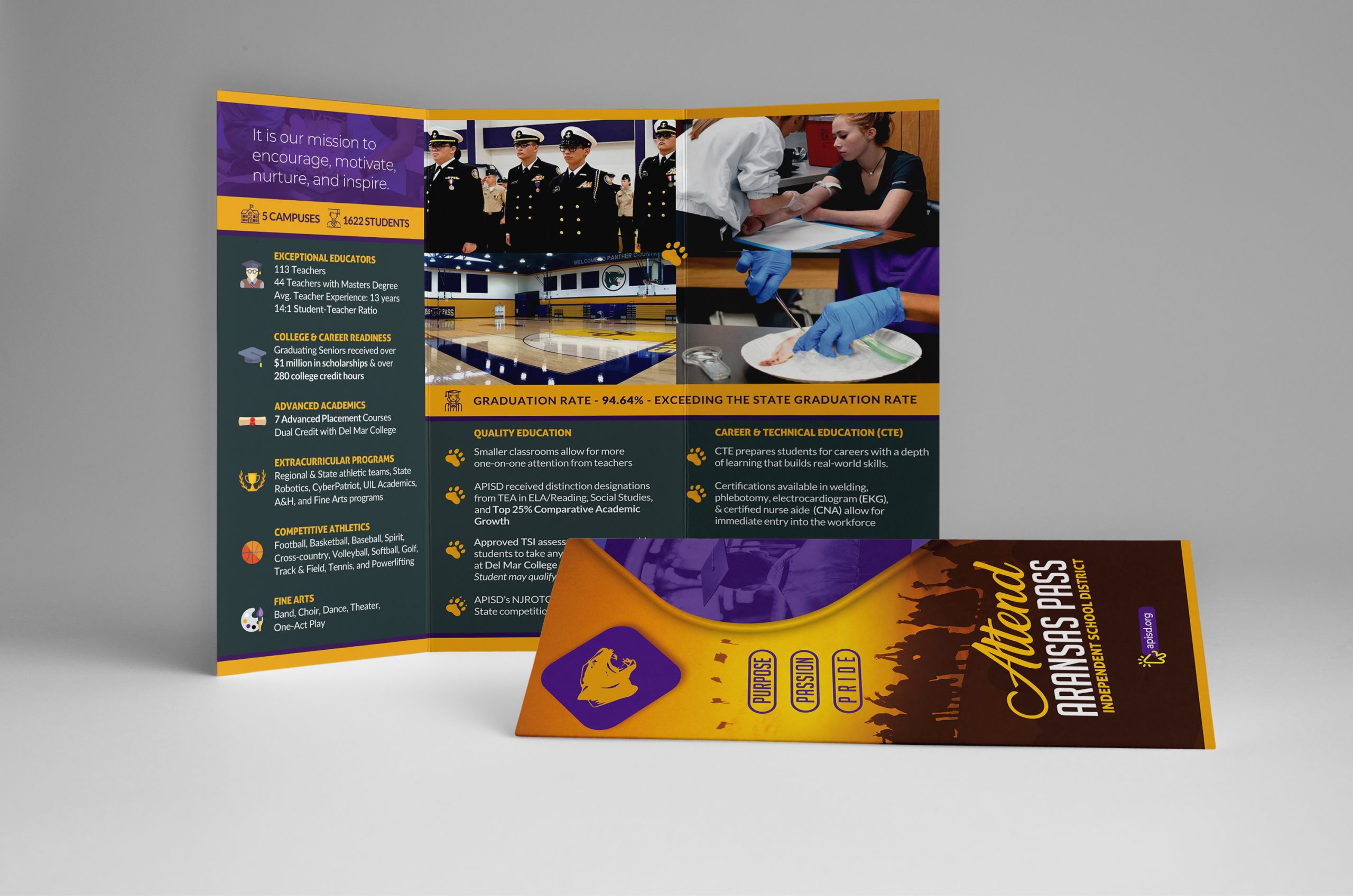 Client Overview
Aransas Pass Independent School District is a public school district based in Aransas Pass, Texas serving portions of Aransas, Nueces, and San Patricio counties. APISD currently serves approximately 1,600 students across 4 campuses ranging from Pre-K to high school and offers a variety of athletic and advanced academic programs with the goal of college readiness for their graduating classes.
Print Media
APISD approached HRMG for a tri-fold brochure in order to showcase the school district in a concise, easy-to-read format for prospective parents. As the brochure was initially intended to market to their target demographic in an upcoming relocation fair, time was also a factor while remaining mindful of the school's budget. Together, HRMG and APISD determined which information would be relevant in order to structure the brochure in a pleasing design that also presented significant details for the district. Utilizing provided references and client preferences, HRMG was able to "capture and elevate APISD's vision for design" in order to provide an attractive and polished brochure highlighting the advantages of enrolling with the district.
As a longtime supporter for improvement in education and uplifting student endeavors, HRMG was pleased to provide support with the project and wishes the Panthers continued success in the upcoming year's athletics and academics.
UPDATE
A year later, the staff at APISD returned to us with a request to adapt the trifold design into a full-page advertisement. We quickly moved into action and delivered the graphic shown below within 3 days.