The start of 2014 has been a busy one as Hi-Res Creative has recently wrapped production on a brand new website for the Texas A&M University-Corpus Christi Islander Alumni Association. The website was commissioned with several goals in mind including improving the scope of information from the previous site and supporting the association's mission to foster a continuing relationship between the university and its growing network of alumni that includes graduates of Texas A&I University at Corpus Christi and Corpus Christi State University as well as Texas A&M University-Corpus Christi.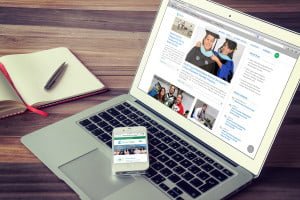 In addition to serving as an online hub of information, the website also aims to make each member of the association an active part of the university's future. Working closely with both the Islander Association and TAMU-CC's Office of Marketing and Communication, Hi-Res Creative has produced a streamlined site that is easy to use and features customized, original content, university and alumni news, information regarding the association, membership and chapters, a photo gallery and a calendar of events. In addition, through new features designed to promote engagement, alumni who register with the brand new site can also update their contact information, join chapters, view an online member directory, post to online forums or gain exclusive access to the "Hire an Islander" job board as well as recruiting events on campus.
After weeks of planning, production and execution, Hi-Res Creative is proud to count the Islander Association as a client and sincerely thanks the association, TAMUCC and its Office of Marketing and Communication for their help and support in the undertaking of this project. We invite you to visit the Islander Alumni's brand new website here.