Hi-Res Creative to Promote City of Kingsville at the Blue Angels' "Wings Over South Texas"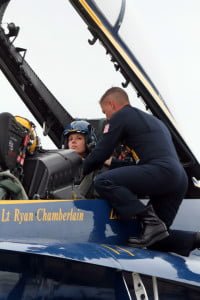 The Hi-Res Creative team is making final preparations to represent the Kingsville Visitor's Center in promoting the city at the U.S. Navy's Blue Angels Air Show, "Wings Over South Texas", on March 29 and 30. After being grounded in 2013 due to federal budget cuts known as sequestration, the Blue Angels kicked off their 2014 season earlier this month in California and are headed to Kingsville this weekend to showcase their trademark nail-biting acrobatics for thousands of South Texas revelers.
Each flying a $30 million dollar F/A-18 fighter jet capable of soaring to 30,000 feet in under a minute and flying at speeds as high as 700 miles per hour, the Blue Angels consist of the most elite pilots in the military and take their show across the country, performing for millions in a single season. Part demonstration and part community outreach, each stop on the tour allows visitors to get up close and personal with the Blue Angels and experience various feats of aviation including acrobatics and even skydiving. Naval Air Station Kingsville has hosted the Blue Angels in years past and the event is a major highlight of the city's events calendar and is one of the largest draws for tourists.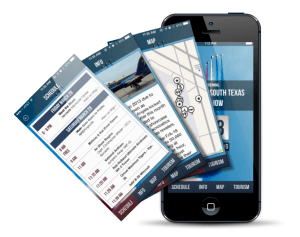 In addition to creating the Wings Over South Texas mobile app (Android) (iOS) with brand-new, interactive features, our team has been active in the preparation of marketing the City of Kingsville at the event. We will also be on hand during the show manning the Visitor's Center booth on both Saturday and Sunday. The booth will feature brochures and information about the city with information about shopping, dining and points of interest. Promotional items such as t-shirts, train horns, conductor hats will also be part of a raffle giveaway for attendees.