TEDx Cole Park
VIDEO PRODUCTION & EDITING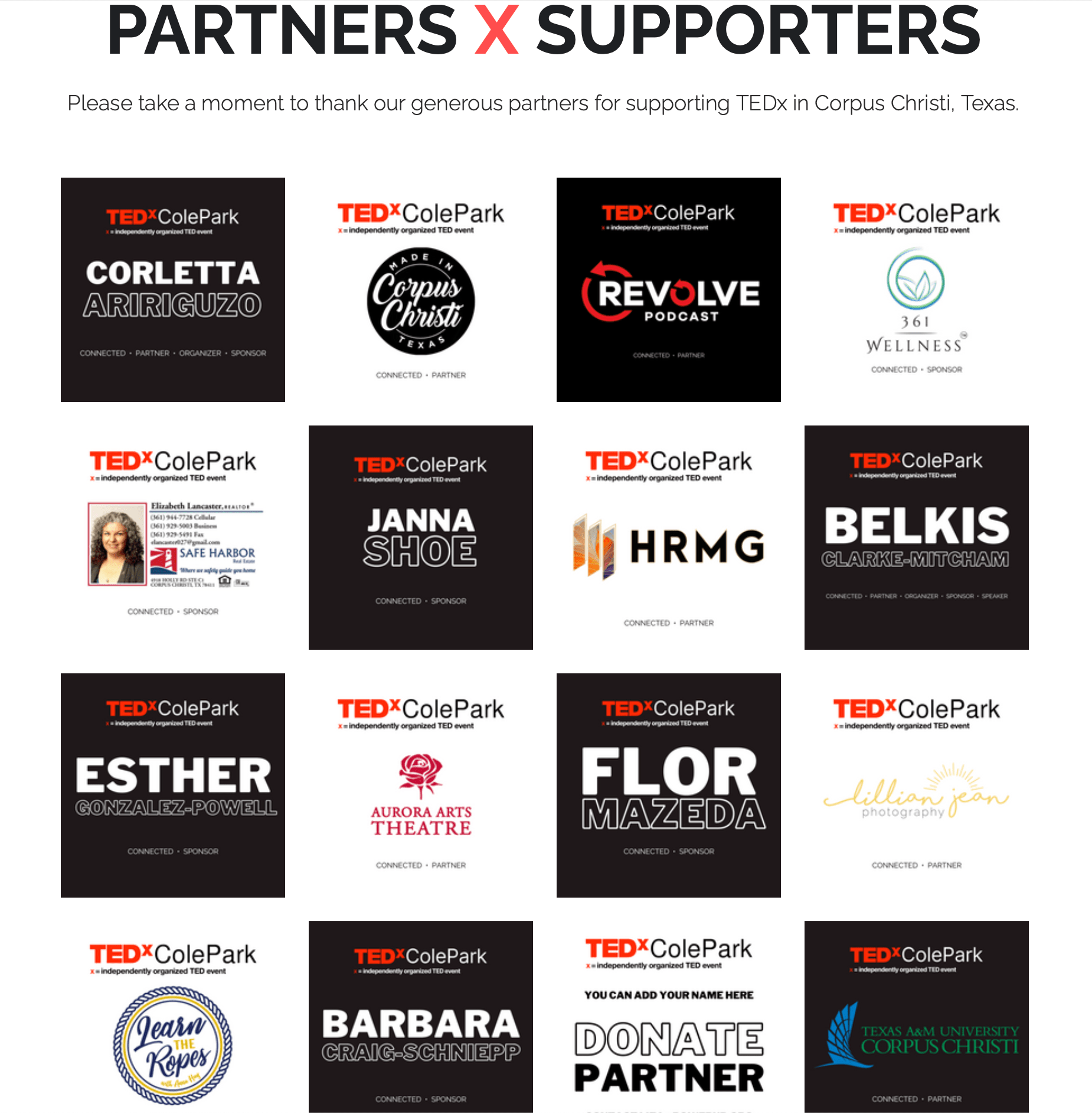 Project Overview
TED is a nonprofit devoted to spreading ideas, usually in the form of short, powerful talks (18 minutes or less). TED began in 1984 as a conference where Technology, Entertainment and Design converged, and today covers almost all topics, from science to business to global issues, in more than 100 languages.
The independently produced TEDx event, operated under a license from TED, is led by organizers and co-founders Liza Wisner and Christopher Butler together with a team of local volunteers. Recorded on October 3th, 2020, this TEDx event featured a total of 10 speakers including Aislyn Campbell, Belkis Clarke-Mitcham, and Rudy Garcia.
Video Production, Editing, and Multicamera Support
The HRMG team recorded 10 segments at the Aurora Arts Theater in Corpus Christi, Texas with the help of William Selman who also films for KZTV's Coastal Living.
HRMG utilized a Canon DSLR and Sony mirrorless camera, as well as a shoulder mount for the DSLR. Editing was quickly completed by HRMG on Final Cut Pro X after 3 rounds of revisions. The videos were live-streamed via a Zoom event to approximately 100 attendees.  All COVID-19 safety considerations were followed while recording inside the theater including social distancing and wearing masks.
In addition to the work completed during filming, HRMG reduced its rate to help sponsor the TEDx event. HRMG looks forward to supporting our local TEDxCorpusChristi program as they continue to help bring the community together to spark deep discussion and connection.
Event sponsors, to date, include Nikki Riojas – Made in Corpus Christi, ItsMoose.com, Jonathan Swindle of HRMG, Lillian Jean Photography, Aurora Arts Theater, and South Texas Mental Health Associates.