TEDx Cole Park
VIDEO PRODUCTION & EDITING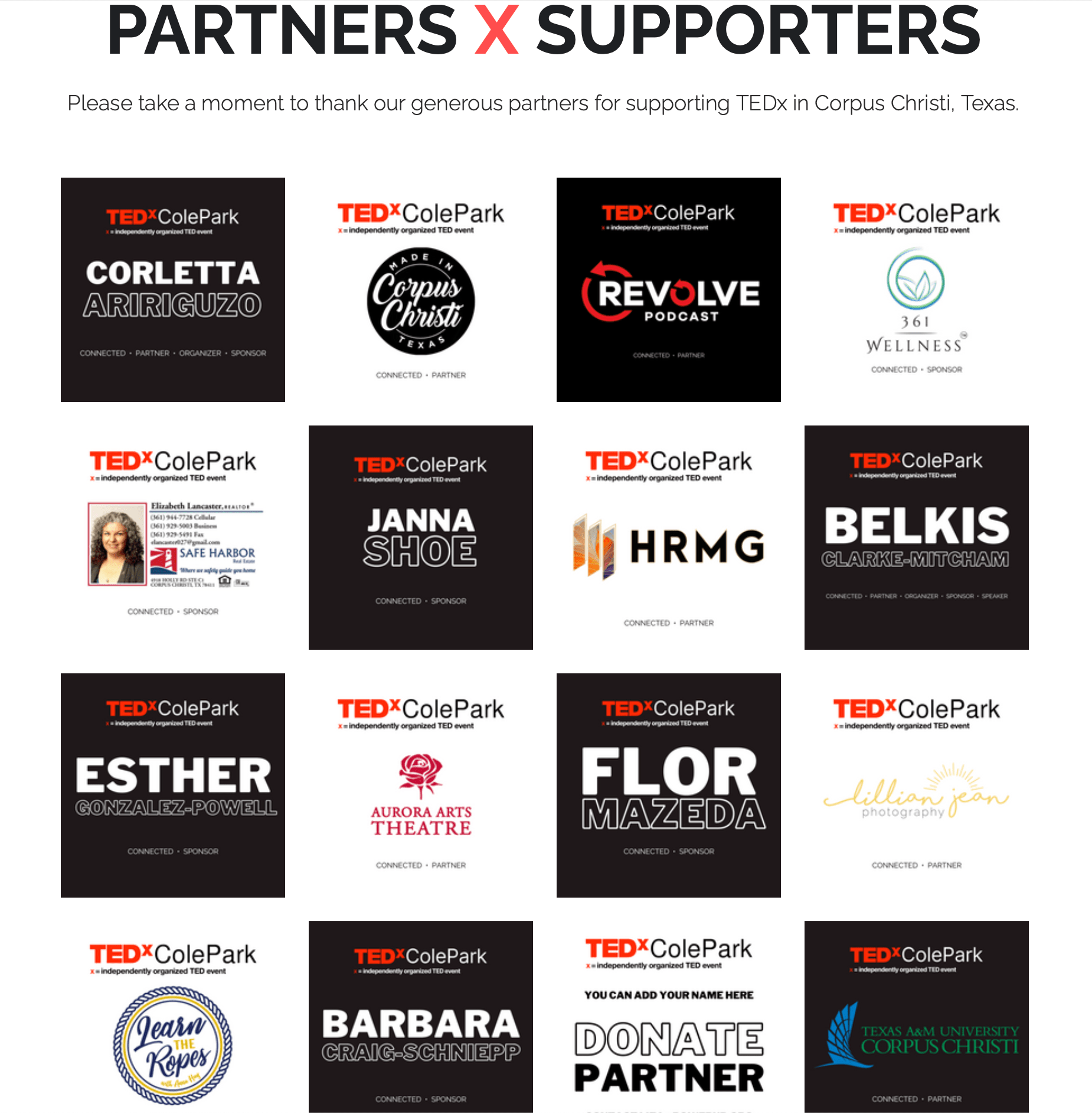 Project Overview
The independently produced TEDx event, operated under a license from TED, is led by organizers and co-founders, Liza Wisner and Christopher Butler, together with a team of local volunteers. Event sponsors, to date, include Nikki Riojas – Made in Corpus Christi, ItsMoose.com, Jonathan Swindle of HRMG, Lillian Jean Photography, Aurora Arts Theater, and South Texas Mental Health Associates.
Video Production
Project filmed by Jonathan Swindle and William Russell at Aurora Arts Theatre.
Video Editing
Edited by Jonathan Swindle on Final Cut Pro.